FundsCap, an Ireland-based company specializing in proprietary trading announces a new trading program for its customers. This new move by FundsCap comes along with an extensive support network aimed at discovering and nurturing the next-gen trading talent.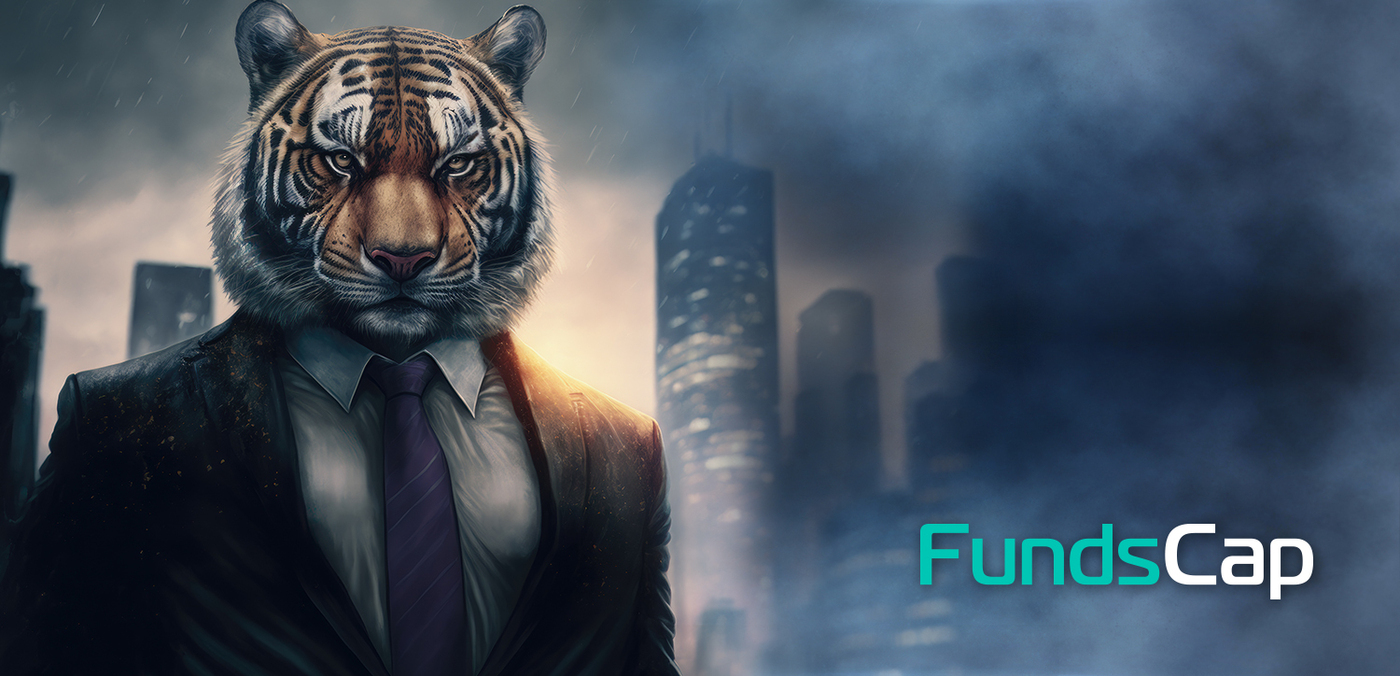 FundsCap's core mission is to facilitate worldwide access to trading capital, aiding individuals in their pursuit of personal and financial goals. Their vision encompasses a commitment to transforming proprietary trading through innovation, while also fostering an environment for ongoing learning and technological progress. FundsCap seeks to create a more accessible and dynamic trading landscape for a global audience.
Key Features of FundsCap Platform
Traders benefit from access to a wide array of assets spanning various markets, ensuring diversified trading opportunities with optimal execution capabilities. Transparency is a cornerstone of FundsCap's offerings, with a commitment to eliminating hidden costs and providing traders with a clear financial landscape.
Additionally, the platform includes customizable risk management options, allowing traders to tailor their drawdown strategies to match their individual risk profiles and trading preferences. Traders have sufficient time to explore and maximize their trading potential.
Becoming a FundsCap trader involves a two-stage evaluation process. Traders can select their preferred account size and progress through a Challenge phase to demonstrate their trading skills. Upon meeting a 5% profit target, traders gain the opportunity to trade with real capital, marking their transition to professional trading.
Two-Stage Evaluation: The Gateway to Becoming a FundsCap Trader
Challenge: Choose the desired account size and pass the Challenge to progress to the Verification stage.

Verification: Meet a 5% profit target and unlock the opportunity to trade with real capital.
FundsCap Affiliate Program
Commission Structure: The program offers competitive commission rates, users earn commissions for each successful referral.

Quick Payouts: Users can benefit from the industry's quickest payout process.

Real-Time Tracking: Monitoring the progress of referred traders is made simple with real-time tracking tools. Affiliates can stay updated on the activities and performance of their referred traders.
Commission Plans
Bronze: 10% Commission for 10-24 traders referred, max of $5,000 funded account.

Silver: 15% Commission for 25-74 traders referred, max of $25,000 funded account.

Gold: 20% Commission for 75-199 traders referred, max of $50,000 funded account.

Platinum: 30% Commission for 200+ traders referred, max of $100,000 funded account.
Features and Tools
Campaign Builder

Advanced Lead Reporting

Onboard Sub-Affiliates

Fast, Instant Payouts

Real-time Affiliate Reporting Tools
How to Get Started?
Users need to fill affiliate registration form to join the Affiliate Program. Whether they're a trader or not, everyone is welcome to become an affiliate partner with FundsCap.
More details are available in FAQ, please read the FAQ section on the Affiliate Program.
About FundsCap:
FundsCap is one of the few companies in the industry offering proprietary trading services, it is dedicated to providing accessible trading capital and innovative programs. Its mission centers on democratizing trading opportunities and fostering continuous learning in the field.
Risk Disclaimer:
All information provided by FundsCap is solely for educational purposes. It does not constitute specific investment recommendation or advice. FundsCap Ltd. is not a broker, does not accept deposits, and is not regulated by the Central Bank Act 1942 (Section 10) of Ireland.
For further information and to explore FundsCap's challenges and affiliate opportunities, visit the official website.
Press Contact:
Name: James Madden
Email: marketing@fundscap.com
Location: Cork, Ireland
Source published by Submit Press Release >> FundsCap Introduces New Trading Program, Aims to Facilitate Trading Capital Access