ChitCAT, a revolutionary blockchain-based messaging platform, has recently announced the official launch of its Mainnet Dapp. With a focus on privacy and security, ChitCAT enables users to communicate in a decentralized manner while ensuring the confidentiality of their conversations. The ChitCAT team is thrilled to present this groundbreaking development to its community, emphasizing their commitment to delivering quality marketing and continuous improvement.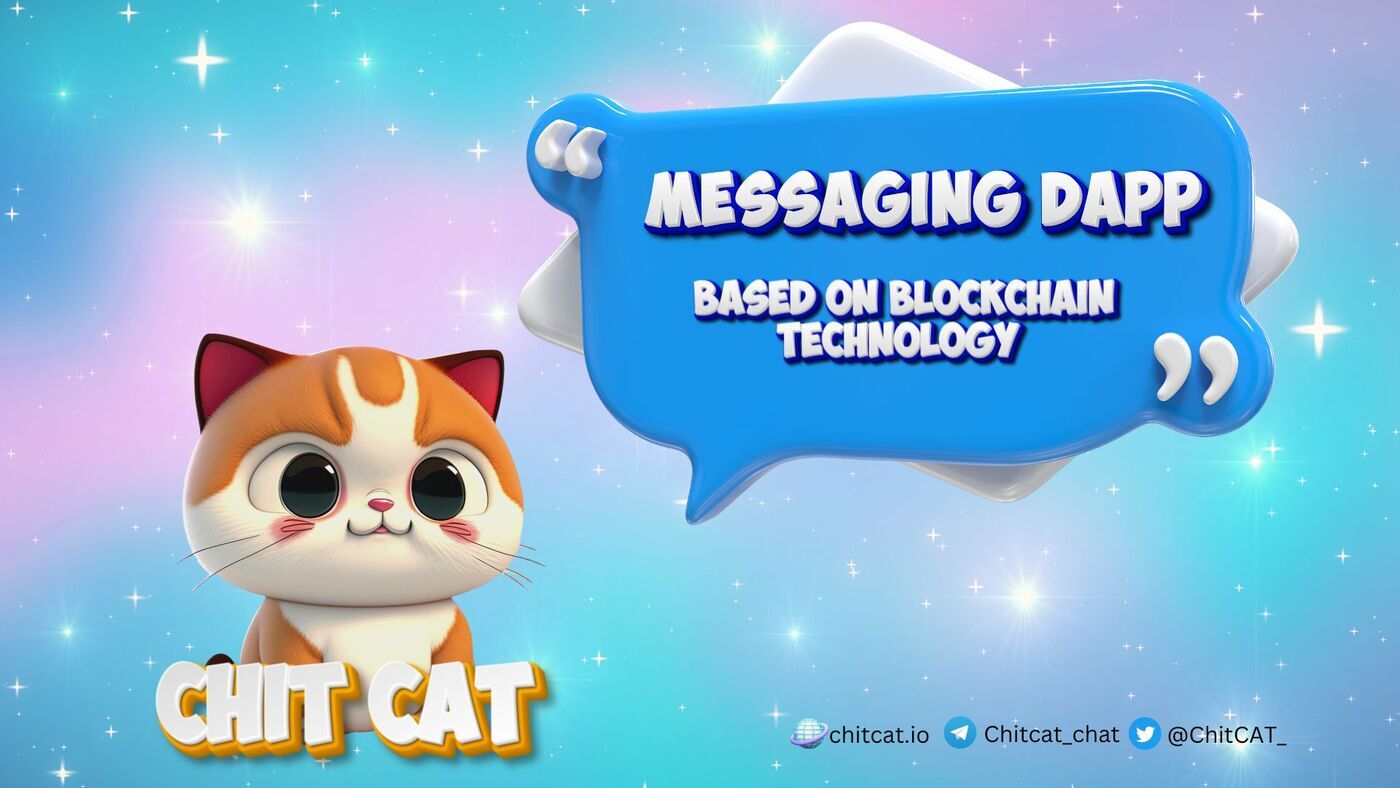 Staking Pool APR Increased to 120%, Stake $CHITCAT and Earn More $CHITCAT
In addition to the Mainnet launch, ChitCAT enthusiasts and $CHITCAT holders have another reason to celebrate. The BabyDoge platform now allows users to stake their $CHITCAT tokens, enabling them to earn additional $CHITCAT rewards. With the staking pool Annual Percentage Rate (APR) reaching an impressive 120%, participants can maximize their $CHITCAT holdings while contributing to the growth and development of the project.
Travladd Collaboration and CEO's Note of Appreciation
ChitCAT is excited to announce its long-term collaboration with Travladd, a renowned figure in the industry. Over the next month, Travladd will provide valuable insights and support to ChitCAT, further propelling the project's progress. The ChitCAT team expresses gratitude for the community's trust and promises to prioritize delivering exceptional results and experiences.
Mass Adoption Efforts and Exchanges Listing
As part of their commitment to expanding the ChitCAT ecosystem, the team has collaborated with PEPE marketer, renowned for driving mass adoption for blockchain projects. This partnership is expected to bolster ChitCAT's outreach and attract a broader user base.
Additionally, ChitCAT is proud to announce its imminent listing on several prominent exchanges. These exchanges, which are set to feature $CHITCAT, will provide increased liquidity and accessibility to users, further enhancing the project's market presence.
MEXC Listing Announcement
Notably, ChitCAT enthusiasts can look forward to the upcoming listing of $CHITCAT on MEXC, a leading cryptocurrency exchange. This listing will enable a wider audience to access and trade $CHITCAT tokens, fostering its growth and strengthening its market position.
For more information and to join the ChitCAT community, visit the official website at https://chitcat.io/ Users can also find further details in the audit report available at https://chitcat.io/wp-content/uploads/2023/05/Coinsult_ChitCAT_app_No-c.ress_Audit-min-2.pdf.
With the Mainnet Dapp now live, ChitCAT users can experience the future of decentralized messaging firsthand. By prioritizing privacy and security, ChitCAT empowers individuals to communicate freely and securely while leveraging the potential of blockchain technology.
ChitCAT continues to demonstrate its dedication to innovation and user-centric development, and the team looks forward to welcoming users to this transformative platform. Happy messaging!
Make sure to join our telegram to ask ur questions: https://t.me/Chitcat_chat.
Website | Twitter | Telegram | Medium | Whitepaper


admin@chitcat.io
https://chitcat.io/
Disclaimer:
This announcement is not directed at any investors or potential investors, and does not constitute an offer to sell - or a solicitation of an offer to buy - any securities, and may not be used or relied upon in evaluating the merits of any investment. Any projections, estimates, forecasts, targets, prospects and/or opinions expressed in this release are subject to change without notice. The contents in here should not be construed as or relied upon in any manner as investment, legal, tax, or other advice.


Source published by Submit Press Release >> ChitCAT Launches Mainnet Dapp, Offers Decentralized Messaging with Enhanced Privacy and Security